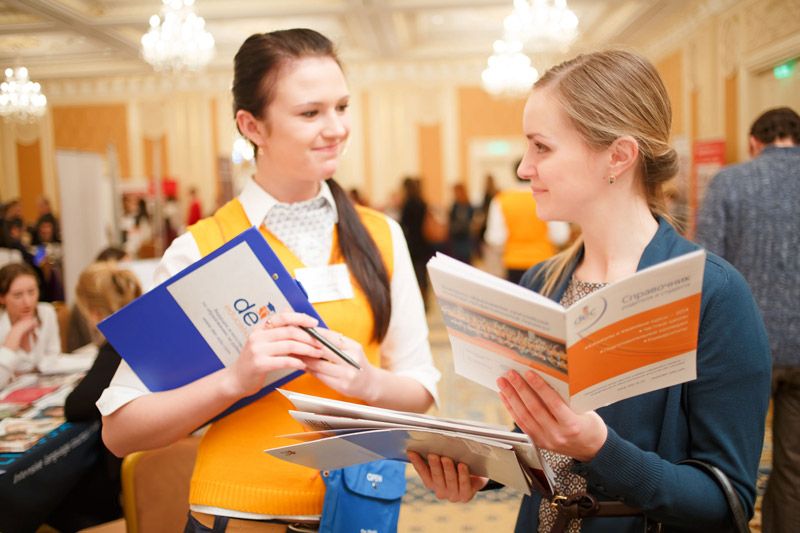 Fairmont Grand Hotel Kyiv will host the 7th specialized fair
"EDUCATIONAL WEEKEND. World's Elite Universities"
on 11th and 12th of October. The event is set to bring together representatives of over 60 educational institutions from the UK, Europe and North America and provide its visitors with abundance of first-hand information on studying abroad.
The fair is organized and sponsored by a leading Ukrainian educational agency DEC education, which officially represents all its participants in Ukraine. Admission is free of charge, but requires prior
registration
on the official website.
During two days, visitors will have an opportunity to get a competent and comprehensive advice on issues of interest: the choice of university, entry requirements, training, accommodation, costs and expenses, scholarships, career opportunities and more.
At the fair hall antechamber, visitors will be greeted by managers of DEC education Consulting Centre who can give quick directions and advise every guest on which university representative it is best to address. In addition, visitors will be able to get a general consultation as well as ask comparative characteristics of educational institutions that participate in the fair.
On October 10, the day before the fair, DEC education will organize the
VIP reception at Opera Hotel
—the specialized mini event attended by representatives of 10 prestigious universities and pathways providers from the UK, Europe and America, as well as leading DEC education experts. VIP reception is targeted at number of well-off families that are interested in long-term study programmes and want a detailed and personalized advice in comfort and intimate atmosphere. Upon registering to this reception, a guest will be asked to leave request for programs of their interest so that DEC education specialist could prepare a personalized info package before the meeting.
Presenting opportunities for higher education abroad, the fair will also serve as a forum—a convenient platform where former and prospective students, parents and educators will share knowledge, thoughts and experiences.